The latest version of the movie The Great Gatsby with Leonardo DiCaprio and Carey Mulligan is coming out on May 10th. I am really looking forward to the costumes and jewelry design!
So far the reviews are not wonderful, but some of the jewels are, as you can see in this photo. Carey Mulligan as Daisy Buchanan is wearing the Savoy Headpiece by Tiffany, with cultured freshwater pearls and 25.04 carats of diamonds. For a mere $200,000 this Art Deco jewel can be yours!
The lovely hand ornament is made of freshwater cultured pearls and 8.98 carats of diamonds.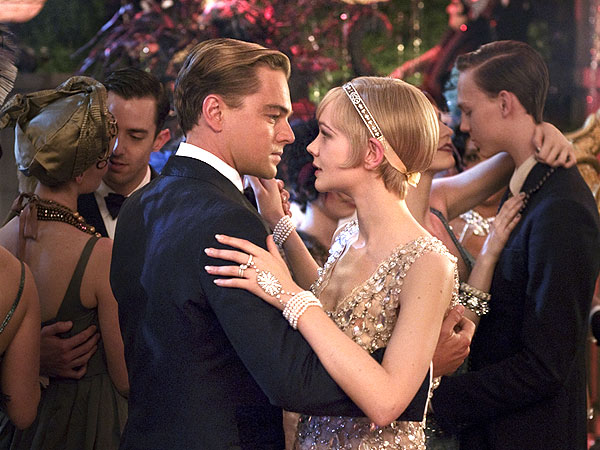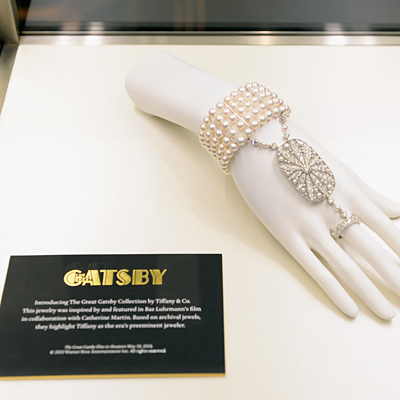 Or you can settle for my pretty 18kt gold Tiffany wedding band from the Dale Fournier Private Collection, only $525.00 Slides onto your finger like silk.
Look under the Vintage and new jewelry page...