Presenting Kelly Osbourne's new diamond engagement ring, which she designed to look like an earring that belonged to her dad, Ozzy.
This contemporary engagement ring is totally not my style, along with those pointy nails. And the diamond is looking pretty cloudy. But perhaps she is one of those women that doesn't take off her ring during a manicure and rubs lotion all over the diamond.
In any case, the silver nail polish is fun, a nice touch!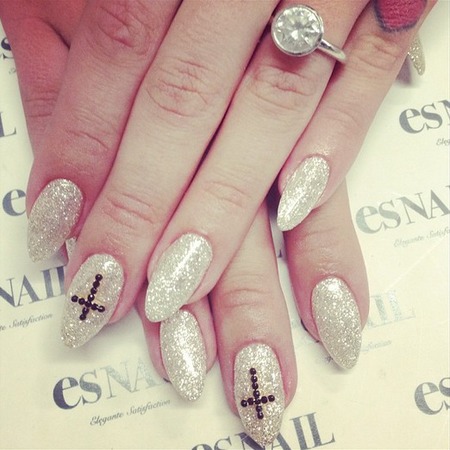 Her fiancee' Matthew Mosshart, a vegan chef, is a real cutie. Love the hair!
Wishing them years of happiness!