It is hard to believe, but fall is on its way and so are many exciting jewelry auctions.
Skinner Auction house in Boston just had an auction yesterday, and I was admiring this sweet antique diamond flower brooch, just lovely.
Sotheby's always has wonderful vintage pieces, here are a few of my favorites:
The dog is by Rene Boivin and is French of course with an articulated torso (estimate $$70,000-$90,000). The collar part can be removed and worn as a ring! Just look at that cute realistic doggy face.
The rabbit with the little baguette legs, is by American jeweler Raymond Yard (estimate $60,000-$80,000), and the dancer is by Van Cleef and Arpels (estimate $100,000-$150,000). The workmanship in these pieces is incredible and they are highly sought after.
Here is a pave pink diamond teddy bear by Graff, note how his head turns and his arms and legs. Wonder how long a piece like this takes to create?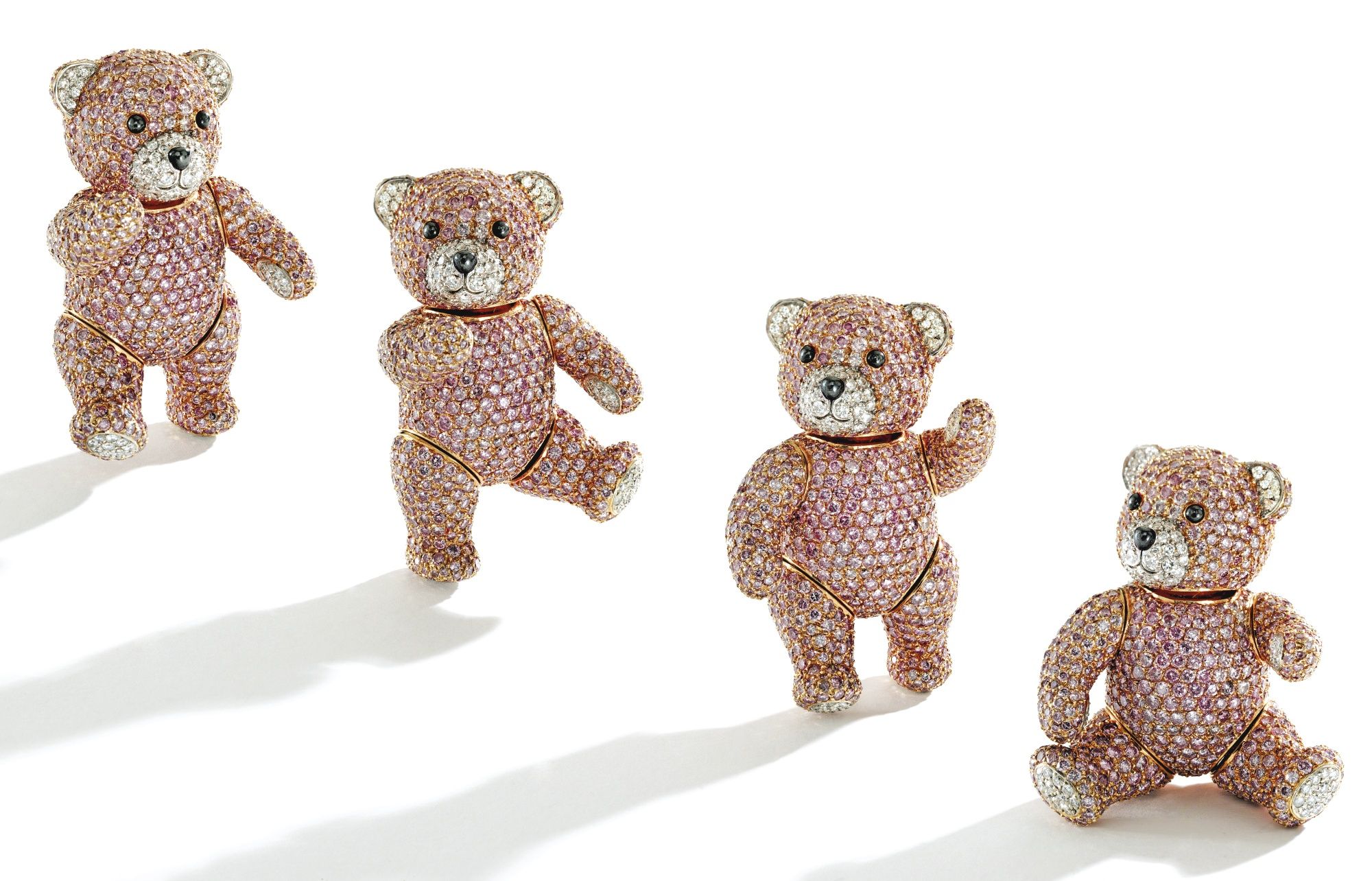 I have my eye on this Harry Winston ring, 19.51 carats of WOW, expected to go for $1,200,000 to $1,800,00 at Sotheby's New York on the 24th of September. My heart be still!